Quality. Luxury. Community.
FMB Development is one of Southern California's most dynamic and community-oriented developers of luxury residential real estate, focusing on prime locations spanning from Venice to Downtown Los Angeles.
Our distinctive properties range from single-family homes to multi-unit residential buildings to mixed-use developments, showcasing the latest in architectural design, unique artistic elements, and the highest quality materials and finishes.
We work in partnership with the communities where we operate, developing real estate that is suited to the surrounding neighborhood, increases property values, and improves the quality of life for local residents.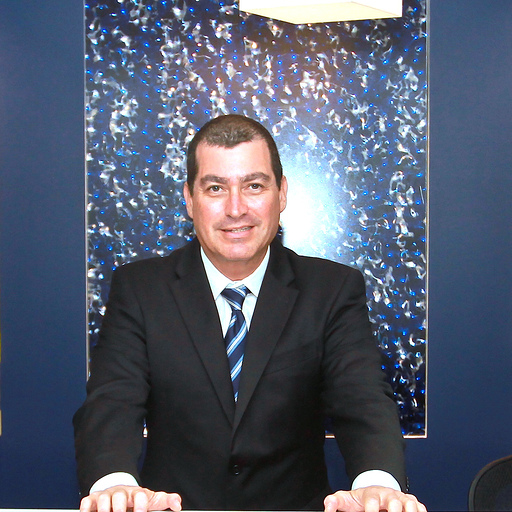 Ilan Kenig is an accomplished entrepreneur and the CEO of FMB Group. He brings more than 30 years of domestic and international experience in the legal, financial, and management aspects of real estate development projects along with vast knowledge of administration and team building.
A results-oriented and decisive leader, Ilan's steady stewardship has quickly led FMB Development to preeminence in the Los Angeles real estate world.
Over the course of his esteemed career, Ilan has secured over $100 million of funds for a variety of real-estate transactions, and has committed to investing in communities before and after construction.
A former Lieutenant Colonel in the Israel Defense Forces, Ilan is active with a range of non-profit organizations, including the Israeli American Council, AIPAC, and Larger Than Life.
–  Ilan kenig, CEO, FMB Group
Aram Bagramyan is the Chief Financial Officer of the FMB Group.  Aram brings with him nearly a decade of lending and real estate development experience, and has formulated a winning financial strategy that is adding value and lowering cost of capital for the Group across its portfolio.  Aram obtained his Bachelor's in Finance and Economics at Long Island University, and is completing his Master's Degree in Accounting at the University of North Carolina, Chapel Hill.
Fluent in Armenian.
BS in Accounting from University of Phoenix, and an MBA in Finance from Keller graduate school of management, DeVry, Long Beach. Two master certifications: Human Resources and Marketing. 20 years experience managing construction finances.
Fluent in Hindi and Malayalam.
– Zachary Varughese, FINANCIAL CONTROLLER
Bachelor degree from University of California, Berkeley, with concentrations in Political Science & Political Economics. Experience includes five years in operations management, and three years in capital markets.
Fluent in Russian.
– Alexander Ayzenberg, DIRECTOR OF OPERATIONS
Finance and Business Management degree from Virginia Tech. Mark has over 20 years of experience in corporate finance and operations. CPA and licensed Real Estate Agent. Mark leads the growing property management and real estate sales division of FMB.
– Mark Prince, PROPERTY MANAGEMENT & REAL ESTATE SALES MANAGER
Bachelors in Accounting at BCIT in Burnaby, BC and went on to achieve his CPA designation. Ron has over 10 years of experience in accounting, in both the public and private sector. Before joining the company, Ron served as the Accounting Manager for a real estate developer in Vancouver.
Fluent in Punjabi.
– Ron Biral, DIRECTOR OF FINANCE
Bachelor degree in civil engineering and Masters degree in Structural engineering. 25 years of construction experience. Specializes in structural design. Nine years of teaching experience.
Fluent in Armenian and Farsi
– Arlen Hambarchian, PROJECT MANAGER
Graduated from NYU with a Masters degree in Project Management & Operations Management. Noam has over seven years of industry experience. Specializes in commercial and residential projects.
– Noam Amit, VP OF CONSTRUCTION
FMB's trusted network of real estate experts and advisors are ready to support acquisition, financing, and development for every kind of project, from single-family homes to large-scale mixed-use developments.